Product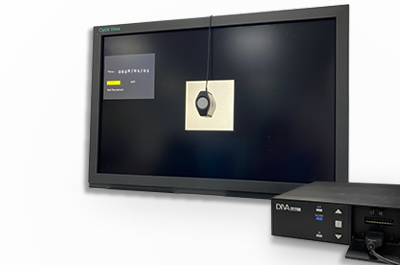 UACD
UACD stands for Universal Auto calibration device, this is Precision self-calibration device for LCD display that can make any monitor into medical use after executing the calibration process.
Who needs UACD?
Consumer display used for clinical review-
UACD can help non-medical display present image that meets the DICOM curve.
Modality display that can't connect with a PC-
UACD can help modality display conform to medical industry QA standards.
Feature
Takes 10 mins only per calibration
Makes any monitor DICOM compliant
•Support color temperature 5400K,6500K,7500K, 9300K,native
•Any Monitor, anytime,anywhere
•Resolutions support up to 1920x1080
•No need to connect to PC or install any software
•Support HDMI,DP input/output
•Support Gamma 1.8,2.0,2.2,DICOM