News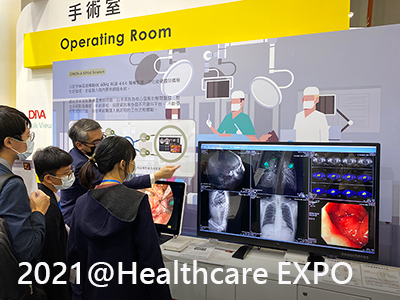 2022-01-06
2021 DIVA@ Healthcare+ EXPO, TAIWAN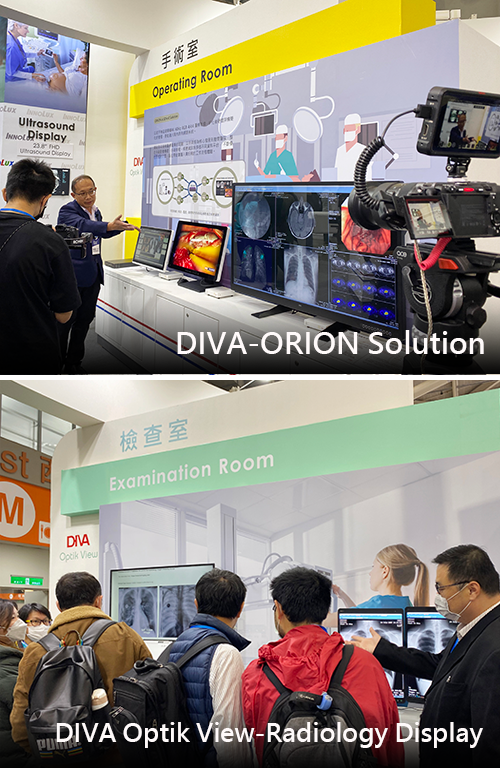 On December 2nd to 5th, DIVA exhibited at the largest Medical trade show of the year in Taiwan, the Healthcare+ EXPO. We are part of the "six major smart hospital environments" exhibition area created by the Industrial Development Bureau, MOEA(IDB), which includes: the Waiting room, Diagnostic room, Ward, Operating room, Cashier, Prescription, and Epidemic prevention solutions. DIVA exhibited our operation room and diagnostic room products at the Nangang Exhibition Center, Hall 1 4th floor.
DIVA Optik View launched a brand new 3-megapixel-color diagnostic LCD monitor. The ultra-slim bezel design minimized the gap between paired monitors when viewing side-by-side, increasing the viewing efficiency. Plus, the surface's low-reflective black paint helps reduce the visual interference due to specular reflection. Our monitor also comes with our new reading light with an adjustable color temperature design. It provides a soft ambient light option to relieve strain on human eyes from the bright display in the darkroom. To help provide eye protection for radiologists.
DIVA's ORION OR integration solution using SDVoE technology. This video over IP system can stream 4K resolution video signals anywhere in an intranet or internet environment. The most significant advantage of an IP-based system is that it can easily integrate into any hospital's IP-based network architectures. This would effectively reduce installation time, labor costs, and failure points. It can also help increase an OR design flexibility and increase efficiency. We believe DIVA's ORION would be a perfect fit for an advanced Hybrid OR solution.
For more information, please check the link below:
OR Solution- ORION