News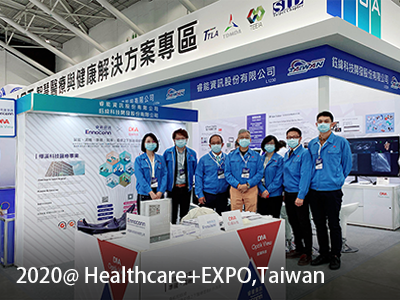 2021-01-14
2020 DIVA@ Healthcare+ EXPO, TAIWAN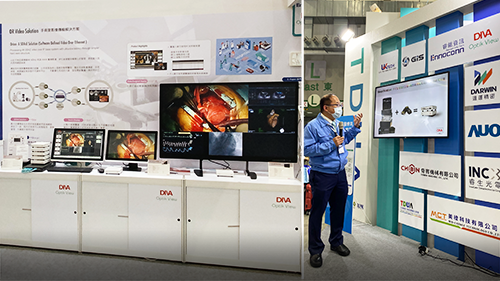 December 3, 2020 — The Healthcare+ EXPO, Taiwan hold December 3 to 6 in Taipei Nangang Exhibition Center, Hall 1 4F as the largest Medical expo of the year in Taiwan. It attracted 106,769 audiences even when it's limited to the COVID-19 in the global status.
We are proud to present the new OR video processing solution, Diagnostic use medical displays, and the 6 series touch display series via Surgical and Radiology applications. The most profound idea of these new products is to improve the efficiency of the health care system with precise image quality and reliability. 
The brand new OR video solution "ORION", can not only provide uncompressed 4K picture quality but comes with a full operating room integration software while taking control of the OR devices from just a single screen. It optimized for video, graphics, and text quality, the ORION SDVoE AV processor supports both up-scaling and downscaling for resolutions up to True 4K 60Hz RGB 4:4:4.
The most profound benefit of ORION is to connect all devices with IP, it gets so much easier to manage not only devices but also the surgery schedule, medical record systems like HIS, PACS, and others through multiple spaces such as OR, Digital OR, Hybrid OR or DSA.  ORION extension and switching SDVoE chipsets transmit uncompressed, pixel-for-pixel video signals extended over long distances and switched through IP switches with zero-frame latency.
Diva has over two decades of experience in delivering high quality, precision displays to meet the exacting needs of our ODM and OEM customers worldwide. As a pioneer in Medical Display Solutions, our goal is to provide customers with the highest quality HMI, Diagnostic, endo/surgical, and modality displays to positively affect medical diagnosis, planning, and treatment.
Optik View is a brand owned by DIVA Labs.
It's designed to voice-of-customer insights that meet the demanding performance, profitability, and life-cycle requirements. Diva has served industry leaders with more than a decade of experience dedicated to our long-term partnerships with ODM/OEM customers worldwide.