News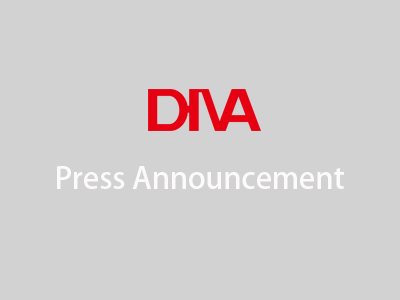 2020-07-24
DIVA Labs. Press Announcement-20200724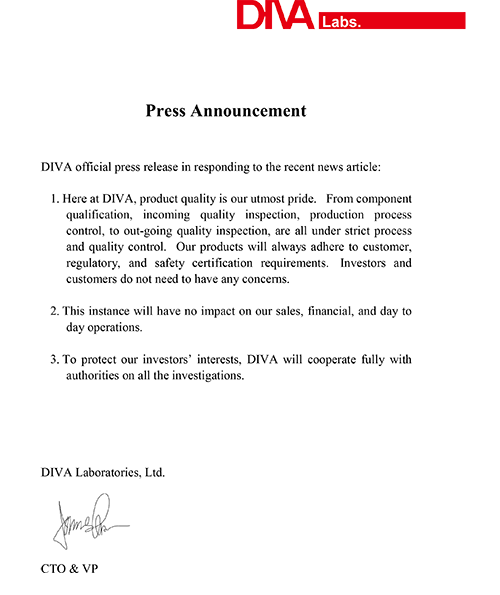 Press Announcement
DIVA official press release in responding to the recent news article:
1. Here at DIVA, product quality is our utmost pride. From component qualification, incoming quality inspection, production process control, to out-going quality inspection, are all under strict process and quality control. Our products will always adhere to customer, regulatory, and safety certification requirements. Investors and customers do not need to have any concerns.
2. This instance will have no impact on our sales, financial, and day to day operations.
3. To protect our investors' interests, DIVA will cooperate fully with authorities on all the investigations.
DIVA Laboratories, Ltd.